This is the family tree
. If anyone is interested in picking up one of these, please read the article on the
Knights of Walpurgis
for more background information.
BISHOPS MAIN FAMILY
Spoiler:
expanded family info
show
Deceased Members
Kyra Bishop
(mother) - Would be 51 y/o now, killed in 1995 -
Played by Niky
Helena Bishop
- Would be 14 y/o now, killed in 1995
Levi Bishop
- Would be 23 y/o now, killed in 1997
Note: All character names, playbys, and description blurbs are flexible, just run them by me first. For names, I was going with a Greek & Biblical theme, but almost anything works. For coloration, the kids should be anywhere from medium brunette to blonde, with dirty blonde hair being ideal.
Gregor Bishop
Filled by twu
-
profile
Patriarch of the Bishop family, Gregor has been an influential leader within the Knights of Walpurgis since the end of the Second War. With the events of the jailbreak, he has become the most prominent leader within the organization. To those who follow him, he offers a sense of purpose, belonging, and is both generous and protective of those loyal to him like a shepherd to his flock. He truly believes their work is for the greater good of wizardkind, and his wrath is terrible for those who betray himself of their common cause.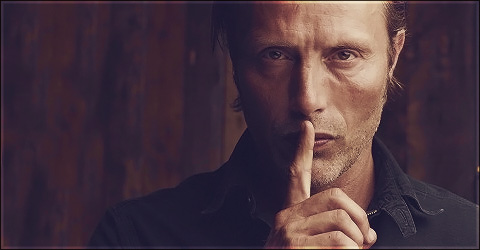 Selah Bishop
Filled by Stefany
-
profile
27 y/o. Selah is the eldest child of the family and a good, dutiful daughter. She has a strategic mind, is good with logistics and organization. Within the Knights of Walpurgis, she trained underneath one of the older architects of the Hollows and has since become a major architect in designing the layout, magical encryption, and security wards of the Hollows. She often works within the inner circles of the Knights to plan and set up strategic entrances to the Hollows and get rid of or reinforce security liabilities.
PB:


Natalie Dormer

Abram Bishop
Filled by Venox
-
profile
Approx 25-26 y/o. The eldest Bishop son, probably a natural leader and white sheep of the family, seen as the person most likely to eventually take Gregor's place.
PB: Jamie Campbell Bower

Roman Bishop
Filled by Belle
-
profile
19-21 y/o. Middle child, now living in the shadow of Abram and his dead brother.
PB: Evan Peters

Cosmina Bishop
Reserved for Liz
14-17 y/o. Cosmina never had the stomach for death or war, but it found her nonetheless. Softer at heart than her siblings and the rest of her family, a life of growing up under the care of Gregor--with lessons in hunting, killing animals, viewing pensieve memories of war crimes to understand
why some people must be killed
--has forced her to build walls around her truer nature. At this stage, she hides her softness well, but it still resides inside her--a seed of doubt waiting to take root within her heart.
Suggested PB:


Madisyn Ritland

Spoiler:
other possibilities
show
Cyrus Bishop
Open. Contact twu if interested
Approx. 12 y/o. The baby of the family, Cyrus was extremely close to Kyra and Helena, and he was deeply affected when they were both killed in front of him. He became sullen and withdrawn, with recurring nightmares about their death. It has been seven years since their deaths, and he has gotten better in that time. He has just started his schooling at the Scholomance and is ready to turn over a new page in his life.
Suggested PB:


Jean Baptiste Maunier

BISHOPS FOSTER FAMILY
Elisaveta took up the role of raising her orphaned nephews (and niece?), the Belmonts, when their parents died. Shortly afterward, she lost both her husband and child and later began to run an orphanage to take care of the displaced magical children that Gregor or one of the other Knights had saved. The orphans grew up closely with the Belmonts and with Elisaveta, and they are practically like family.
Elisaveta Bishop (nee Arcos)
Open. Contact twu if interested!
46 y/o. Elisaveta Bishop was married to Gregor's younger brother, Zachariah. Zachariah died near the end of the first wizarding war, leaving Elisaveta widowed and pregnant. She was forced on the run with the remainder of the Bishop family, and soon gave birth to her son, Elijah. When Elijah was about five years old, a conflict with aurors resulted in her getting impaled through the thigh, into her pelvis, and left her with a limp and unable to bear children. During this conflict, Elijah took a bullet in the head, apparently killing him. The Bishops were forced to flee.
Since then, Elisaveta has become a domestic leader. She is hard, but usually not cruel, and resilient. She has turned her sorrow over her losses into grit and determination and runs an orphanage that takes in children displaced by muggle wars, the children of fallen comrades, and sometimes even the enemy's children (provided they are young enough or their memories have been purged). Her orphanage feeds the most promising children into the Scholomance, and many of the children who have grown up under her care have been eager to join the Knights of Walpurgis. When their parents were killed, Elisaveta took in and cared for her nephews/nieces,
Dorian
,
Samson
, and
Rose
.
Ever since Zachariah's death, Gregor has taken it upon himself to take particularly good care of Elisaveta and make sure she wants for nothing, at least as far as material possessions go. There's a possibility of a relationship or some kind of chemistry between them that they haven't acted upon out of propriety for the memory of her husband, but that's something open to change depending on how the RP plays out.
Suggested PB:


Maribel Verdu


I'm open to other suggestions, but Elisaveta should

look her age

and should be more plain with a side of pretty rather than Hollywood gorgeous.
Orphans
Open. Unlimited. Contact twu (and possibly Elisaveta's player) if interested!
Pretty much anything goes. They can be children of allies or civilians. Children of enemies might also be taken if they are 5 y/o or under or their memories wiped. Only children with obvious or suspected magical abilities are adopted.
Elijah Bishop (has some other last name now)
-
Played by pytech
-
profile
18 y/o. Elijah Bishop is Elisaveta's child who is presumed dead but was really taken in by... someone? At five years old, he survived taking a bullet to the head in a conflict with aurors and was taken in and healed by them. At his age, the degree of neuroplasticity in his brain was still high and with some therapy he was able to regain most of his abilities though he still suffers from occasional mild hemiplegia of his left side. The rearranging of neurons in his brain has also resulted him developing synesthesia.
What has happened to Elijah since being taken in is up to the player. He could've been raised by the aurors who injured him or given to a foster family. What
is
known is that his memories were not altered and he still remembers his birth mother and for some reason, perhaps for legal reasons or due to a promise he made to his foster family, he has not begun searching for her until now.
WORKERS
Workers can be other Knights of Walpurgis or civilians that help out in some way. Artificers, Hollow World architects, muscle, or more. Generals have received some level of status and can usually order around lower minions.
Generals
Contact twu if interested!
Minions
Open. Unlimited. Contact twu if interested!
To give some idea of the connections these characters would have, here are some of the current workers:
Current Generals:
Sloane Flannery
,
Persephone Rowle
Current Minions:
Zelene Pips
,
Heath St. Maur
,
Ykaterina Azarov
,
Mikkel Vinther