***PLEASE PM EITHER ME OR BELLE IF INTERESTED IN ANY OF THESE CHARACTERS***
Most of the FCs are flexible, and we can work out any other details or tweaks via PM.
For links to relevant characters and information about this plot, check its tracker out
.
THE COHEN SIBLINGS
Micah Cohen

- TAKEN
Talia Cohen

- TAKEN
Talia is in the same year as Freddy. They were lab partners in potions for a while. It was weird at first, but after a a week or so they started getting along. At least until her friends started teasing her about it. Mortified, she stopped talking to him after that or showing anything that might be interpreted as interest.
FREDDY'S FOSTER FATHER
I've doubled up my character requests and made their foster family some of the people I listed in
Rabble Alliance Requests
, so these characters will have extra connections to play around with.
Reggie Malone - TAKEN
Their current foster parent is an old veteran with a long combat history, a prosthetic leg, and his own kids have grown up and left the house. Given Reggie's long history, he has probably had a few person run-ins with the Bishops and is eager to settle some scores with them.
Reggie generally lets the kids run about if they want to, though he has a few rules in the house that he's militaristically strict about (cleaning up after yourself, addressing others with respect). He probably has some way to keep tabs on where they are, and there's probably some kind of Trace-like spell on them or something they carry that sends out an alert if they leave the country. He knows a lot more about what type of shenanigans Freddy gets into than he lets on, but generally doesn't let on that he knows so that he doesn't make him suspicious.
In terms of bonding, most of it is probably at the dinner table, where Reggie insists everyone sit down to eat together when they are all home for dinner. He generally does not pry and tends to do activities together rather than talk about feelings or what not. These activities are usually sports, automotive, and gun-related things. Typical dude things. Would definitely give the kids an illegal taser and figure that if they hurt themselves with it... well... that's how they learn.
FREDDY'S FOSTER SIBS
Reggie has two children from two different women. Both are grown and out of the house now, though they visit occasionally. Freddy and Phoebe stay in their old rooms.
Peggy Malone

- TAKEN
One of Shazad's BFFs from the
Rabble Alliance Requests
.
Dillon Flannery

- TAKEN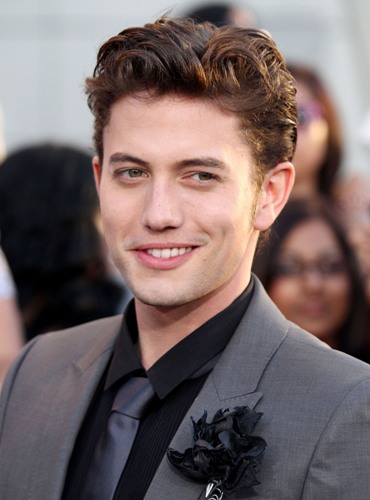 Reggie's first son & Isolde's child. Also dated Rachel for a while, from
this story
.
MISC CONNECTION: The First Foster Family
Initially, Freddy and Phoebe were put into the protective custody of an auror--a widow whose husband had died while fighting the Knights of Walpurgis, and she harbored a deep resentment for the Bishop family. Though she got along with Phoebe and found it easy to dote on the little girl, she was often at odds with Freddy. Their arguments would often escalate into fights, and those fights would turn into her use of magic to subdue him. He resented her greatly for this.
This character can be someone's sister or mother. If mother, then the character should be at least 18 years old and would have been away at Hogwarts when their mother was killed.